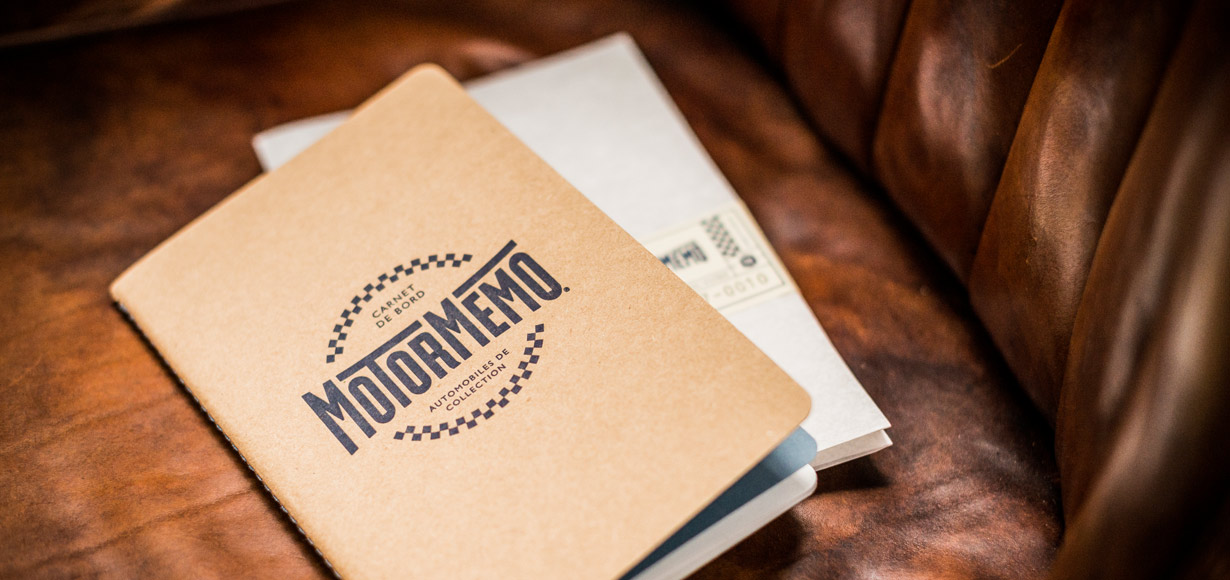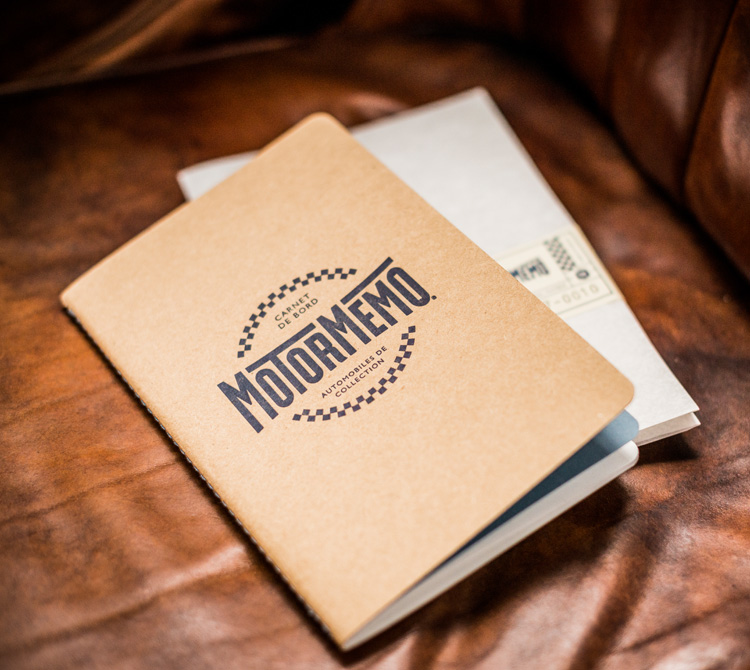 MotorMemo, the classic car log book
Over and above its function as a log book MotorMemo is also a beautiful object. As such it benefits from a design in which everything has been thought through right down to the tiniest detail as proved by the extreme care taken in its production.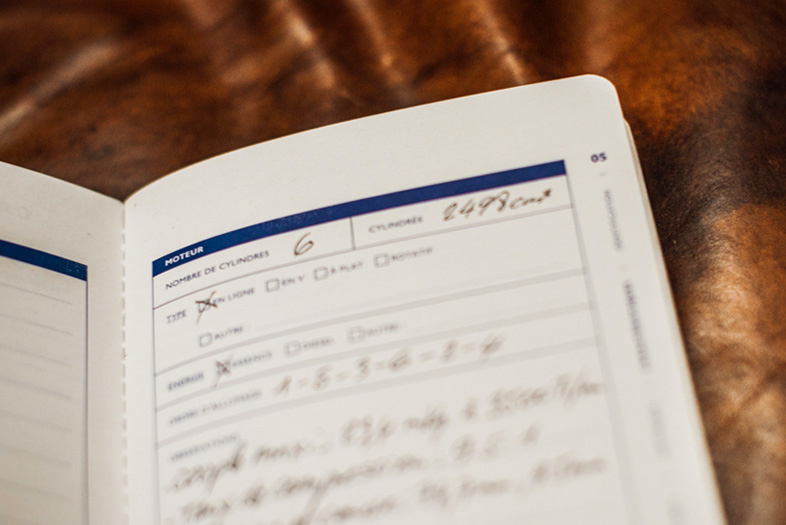 Vintage
Spirit
MotorMemo has been inspired by the motor cars of yesteryear hence its vintage design.
The cover in raw cardboard gives it robustness and authenticity. The pages are made from a specific paper that facilitates writing.
The log book uses superior quality 100% recycled paper, which will evolve and acquire a patina as the years pass.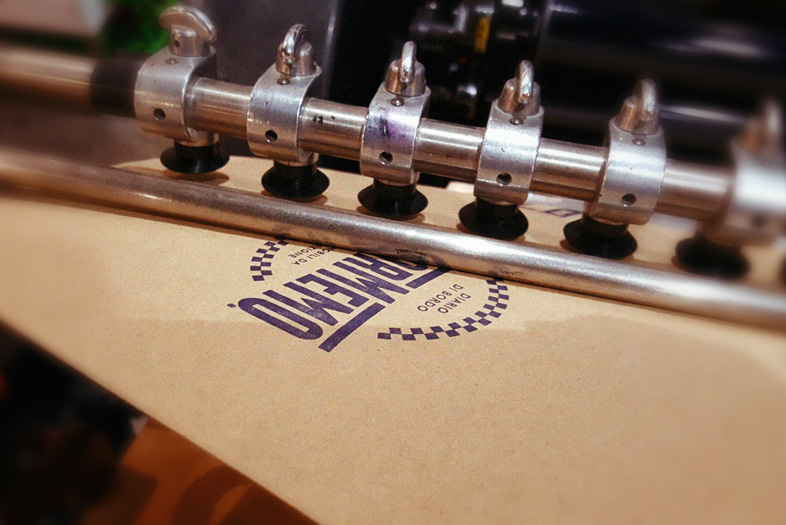 Traditional
Printing
The covers are printed using letterpress, an artisanal technique that's become rare; it uses a platen press which gives incomparable print quality.
The cover pages have aluminium tinted hot stamping which adds a touch of elegance and enhances the quality of the production.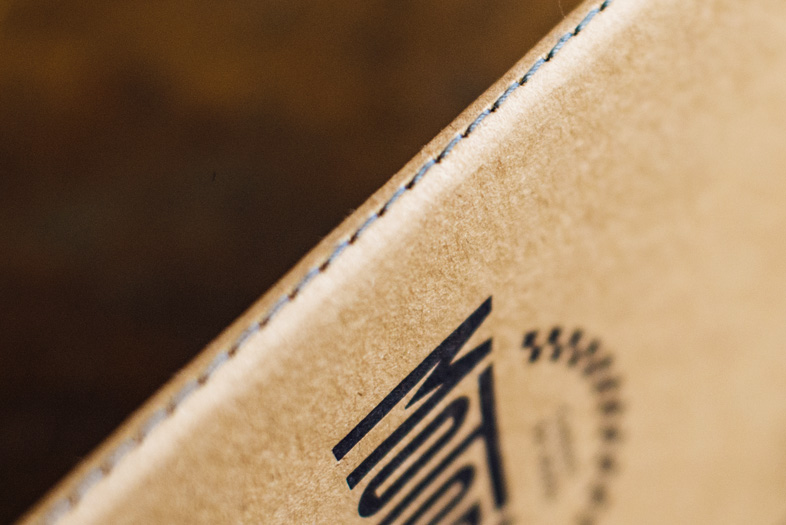 Exclusive
Production
The pages are not bound with the usual staples because they might rust. A solid sewn binding is used instead.
And the final detail, which has its own importance, is that the corners of the pages are rounded off to prevent them from turning up.
The result of all this attention to detail is a perfect, long-lasting finish.
MotorMemo, the life story of your car!